CHEER UP MY FRIENDS!!! IT´S NEARLY SUMMER! 🙂
Unit 6. Comparatives
Happy St Valentine´s day! 😉
Unit 5. My city
«No dudaría» by Antonio Flores
We are going to celebrate the Peace Day on 30th January, listen to the song and read the lyrics carefully…
Here are some links to practise Present Continuous:
HAPPY NEW YEAR AND WELCOME BACK! Hope your batteries are fully recharged, we have a long term and lots to do!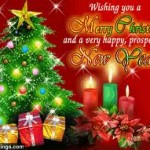 From Teacher Maite  🙂
Hi kids, welcome to our English blog, come and enjoy English!
Do you like singing? Try this song before we sing it in the class…
«All I want for Christmas is you!»
Ready for  Christmas??? Here are some links you can enjoy! 🙂
And now it´s time to practise verb TO BE (am, is are)
Here is a link to practise Unit 3, let´s see how much you know about countries and nationalities!
Now try with this other one…remember?…we had a competition in the class!!! BOYS WON!